By Sebastian Wojnar
Defining how to travel authentically can be a challenge. Does authentic travel involve exploring a village that's been untouched by foreign influence? Or perhaps researching the customs before beginning your trek? How ever much you prepare, you're still an outsider. How can you even be sure if what you've experienced can be considered "authentic?"
Why not go local? You can get the inside scoop on what makes a place tick by teaming up with someone who already knows your destination by heart.
Learn more from your visit
Most visitors to Warsaw are mesmerized by the meticulously reconstructed Old Town. Yet without knowing their history, the narrow cobblestone alleyways all meld into a colorful blur. Likewise, people can appear enigmatic until you get to know them. A local guide can bring to life the stucco on the hundreds of anonymous buildings. Each structure, from Zygmunt's Column in the Castle Square to the Mermaid in the Old Town Square, illustrates just how remarkable the city's post-World War II resurrection truly was.
Guides are also representatives of their cultures, introducing their guests to the customs and mindsets of a country through a unique, personal perspective. It was always my pleasure to share snapshots of the last few years of life in the country.
Curtail culture shock
Innately well-versed as they are in the day-to-day complexities of the destination, local guides also serve as the bridge between the traveler and the often exotic wonders of an unfamiliar environment. Obstacles like language barriers and differences in currency and customs – things which can sometimes cause culture shock – are replaced with the consideration of an enthusiastic guide willing to share his or her home.
You are also able to visit the places that are unlikely to be found in any guidebooks. Of course, the most popular attractions are that way for a good reason. But there are many places most tourists don't see – and don't post recommendations about on travel websites! Even if the backroads seem less glamorous, they provide a glimpse of the everyday lives of the population.
Take for instance Istanbul, divided not only by the Bosphorus but also by two distinct paces of life. Tourists naturally flock to the ancient neighborhood of Sultanahmet to visit the majestic Blue Mosque and try their luck bartering with touts in the spice market. Crossing over to Kadikoy presents one with another side of the city. Nothing in the district's tightly-packed, sparsely-decorated shopping streets was marked for tourist consumption. With the labels and conversation all in Turkish, I could not even differentiate between all the unfamiliarly-scented dishes at a restaurant. Luckily, my local contact helped me to navigate through the crowd as it engaged in its daily grocery shopping.
Save time
Going local also saves a ton of pre-departure preparation time and stress. No more long hours searching online for the best things to do at each location. With a local tour guide at your side, you're not only sure to get an individualized experience, but all the work is already done for you! All you really need at this point is a pair of comfortable walking shoes and a smile.
It was only while recently planning my own trip that I realized the impact of my own work. As a guide I had navigated my city's transportation timetables, bought tickets to attractions, sourced restaurants, deciphered maps, and more. All these things had seemed like second nature to me. Yet as a traveler about to embark on a foreign country, having someone to rely on for the nitty-gritty details is priceless.
—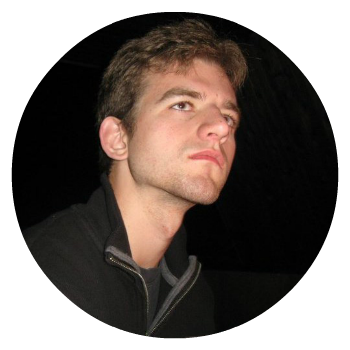 Sebastian Wojnar has lived in a number of different countries, becoming acquainted with the quirks and rewards of life in the global village. He shares his insights on work and travel in his writing, through which he hopes to instill a curiosity for the unknown.